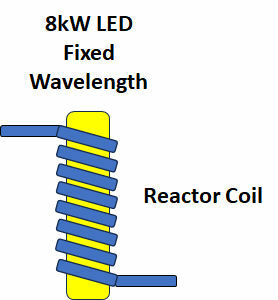 Photochemistry - Prototype development system
A coiled, flow reactor surrounds an array of diodes at a fixed wavelength.
High output lamps are used, driving the chemistry fast, giving high yields.
Being a flow system, product is continually produced.
Yields as high as 98-99% are frequently, easily achieved.
Photochemistry
Compared to batch operation, flow photochemistry has several advantages, including:
Consistent light penetration.
Exposure time is controlled.
Temperature control is more precise.
Product continuously passes through the system maintaining optimal conditions.
Flow Photochemistry produces:
Higher yields with better selectivity, faster.
Reduced waste.
Easier purification.
Free Radical reactions have modest power requirements.
Stoichiometric chemistry requires require high power.
High power LED's with specific frequency for high quantum efficiency – best solution.
High power halogen and metal halide lamps offer broad spectrum, and high power 300W – 2kW.
We now have an 8kW LED system available.
Low pressure UV lamps – lower power but emission at specific wavelengths.
Generally designed to meet the requirements of individual projects.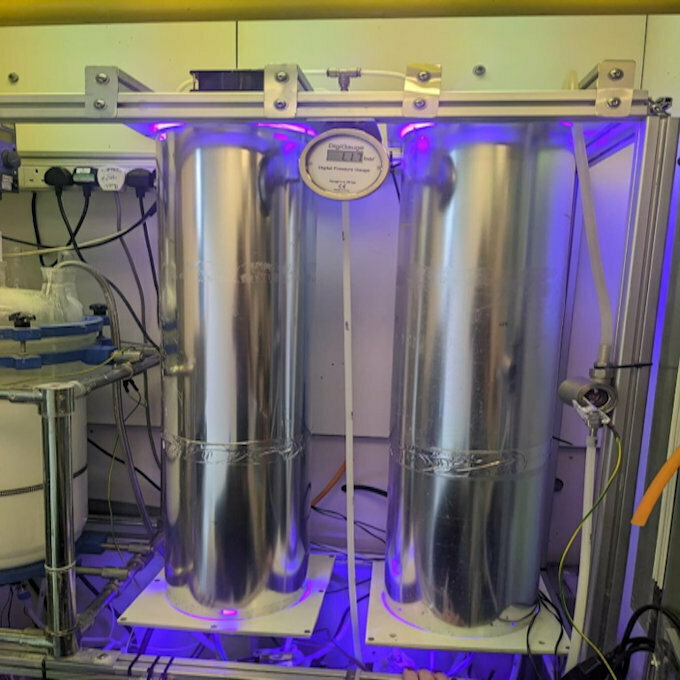 Photochemistry System
Example photochemistry system, built in-house.
Using an 8kW lamp, this generates 1.5 tonnes annually if put to continuous use.